Profile of NMB48, Namba Idol Group Will Have a Concert in Indonesia
Japan – NMB48, a popular idol group from Japan, has stolen the hearts of millions of fans around the world with their outstanding talent and energetic stage performances. The sister group from AKB48 will appear in Jakarta at the 2023 Impactnation Japan Festival.
Since its debut, this group has indeed developed into an entertainment phenomenon that transcends the boundaries of the art of music in the land of the rising sun. Let's take a closer look at the profile of this talented idol group.
NMB48 profile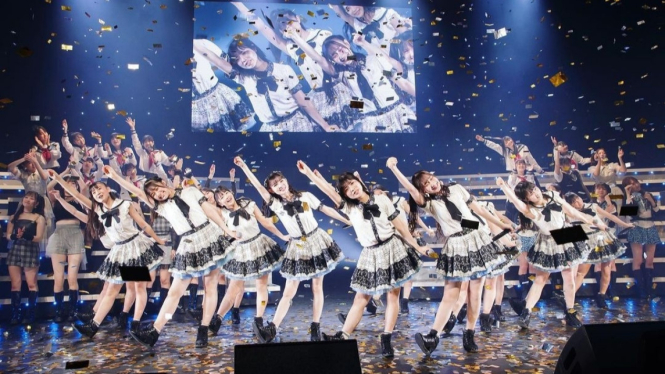 NMB48 formed by producer Yasushi Akimoto is the sister group of AKB48. The name NMB stands for Namba, a region in Osaka, Japan, where the group was first based.
NMB48 is different from AKB48 in terms of members and stage performances, but their basic concept remains the same, namely a group that is close to fans and tries to provide entertainment to get closer to their fans.
NMB48 now has three teams namely Team N, Team M and Team BII. This group already has many talented and charming members. Today, they have several generations of members, each of whom contribute their own unique charms and abilities.