Coming Soon in Indonesia! Synopsis Film My Precious, Remake You Are The Apple of My Eye
Thailand – The film My Precious will soon be shown in Indonesia. Not only in Indonesia, this film from Thailand will also be screened in several other Asian countries, namely Malaysia, Taiwan and the Philippines.
Tells about first love, what is the film My Precious like? Scroll, scroll, scroll!
First love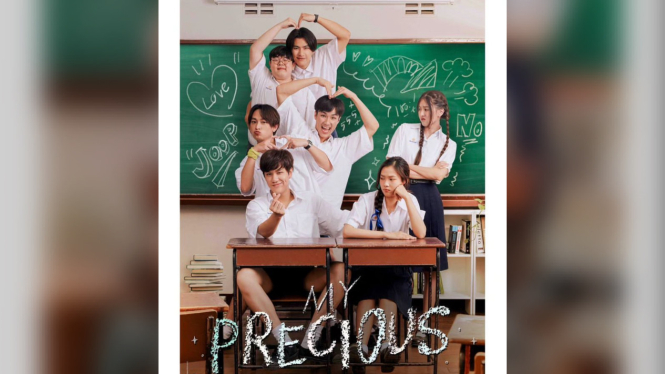 The film My Precious is played by Nanon Korapat as the main character Tong. He and his best friends, Dong (Ohm Pawat), Bank (Chimon Wachirawit), Mai (Neo Trai), and Pao (Euro Thanaset) meet a beautiful woman named Lin (Rachanon Mahawan).
The five of them fell in love with Lin. However, Tong has more opportunities than the others. Because, Tong can study together with Lin. This made Tong very happy and won Lin's heart.
But unfortunately, Tong turns out to have bad and scary behavior. So, to whom did Lin drop his heart?