Akane Oshi no Ko Turns Out to Have Instagram in the Real World, Followers Reach 50 Thousand!
Japan – The first season of Oshi no Ko anime has officially ended on Wednesday, June 28 2023. In the final episode, there is a scene where Arima Kana tries to find Akane Kurokawa's Instagram account.
It turns out that the Instagram account actually exists in the real world and its followers continue to grow. What does the Instagram account look like?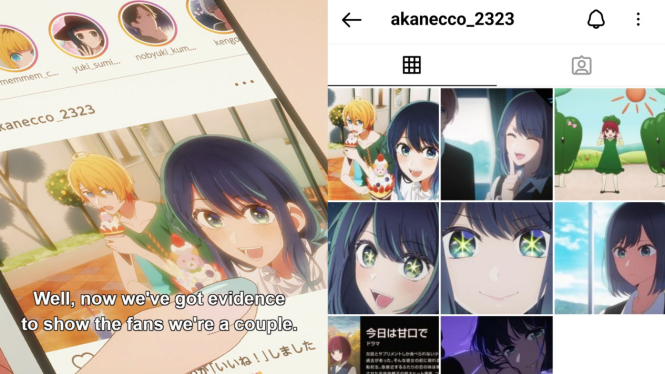 Fans are now being shocked by the discovery of an Instagram account by Akane Kurokawa in the real world. Because in the last episode of Oshi no Ko, you can see the appearance of Akane's Instagram account with the username @akanecco_2323.
In the anime, on the Instagram account there is a photo of Akane eating with Aqua. Unexpectedly, the account can be found in the real world.
Having the same username as the one in the anime, the @akanecco_2323 account now has more than 50 thousand followers.